The "Skinny" Brownie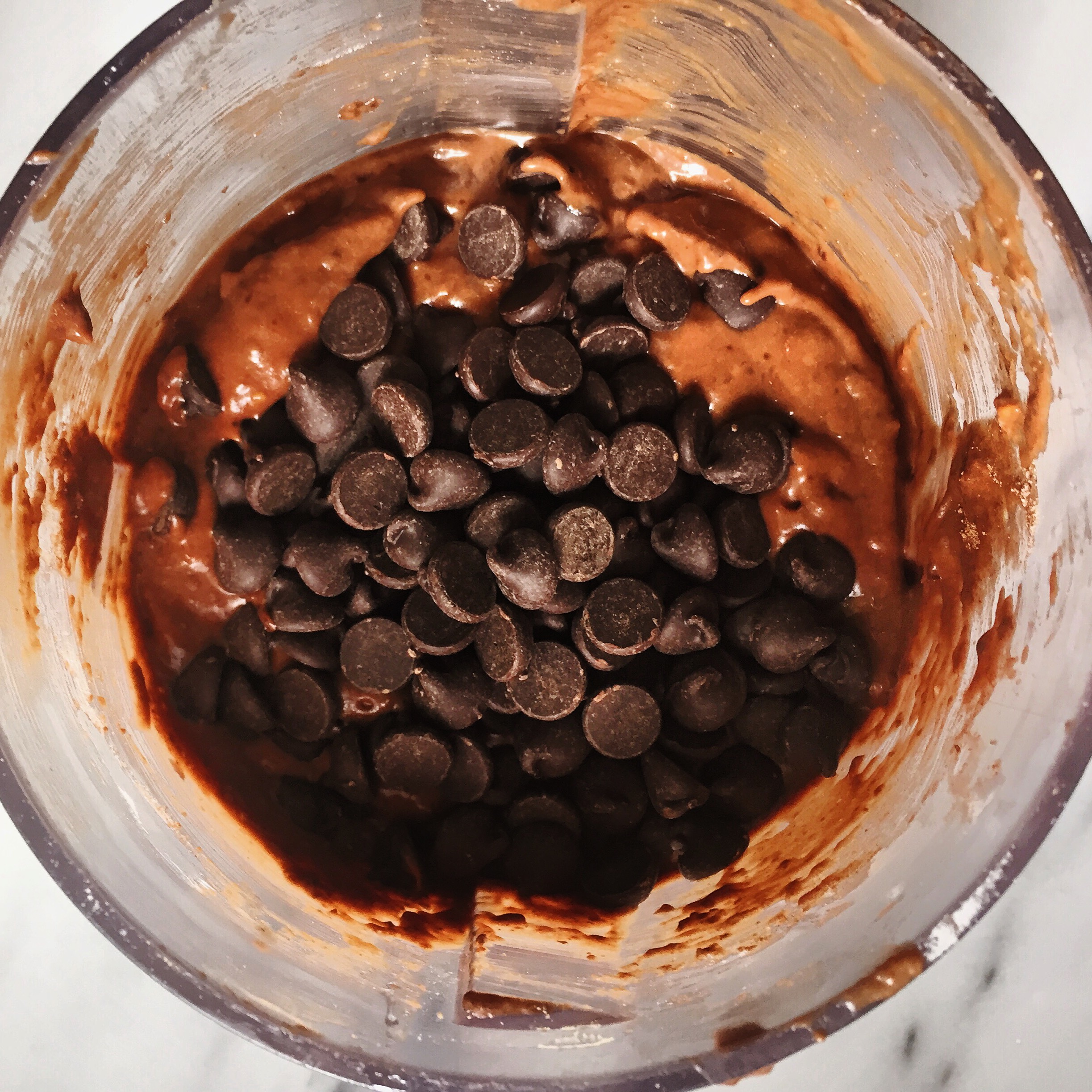 Author:
Your Healthy Hedonista
Dry Ingredients:
1 Tbsp Krisda Sweetener
1 Tbsp Xyla Sweetener
15 g Gluten Free Pancake Mix
15 g Organic Cocoa Powder
16 g Quattro 'Chocolate Peanut Butter Addiction' Protein Powder
1 tsp baking powder
71 g of Krisda Chocolate Chips
Wet Ingredients
101 g black beans, drained and rinsed
30 g 1% cottage cheese
24 g honey
70 g egg whites
29 g organic peanut butter
Preheat the oven to 350F and lightly grease a 6" spring-form cake pan.
Measure all the dry ingredients except the chocolate chips into a small bowl and set aside.
Measure out all the wet ingredients into the bowl of a small food processor. Blend for 30 seconds until the mixture is smooth. Add the dry ingredients and blend for another 15 seconds until creamy. Remove the blades and stir in the chocolate chips.
Pour the batter into the cake pan and bake in the oven for 20 minutes. It should still be soft in the middle.
Remove from the oven and let cool on wire racks for 2 minutes before undoing the spring and removing the cake mold. I recommend letting the brownie cool for another 10 minutes before attempting to cut as it will still be very gooey in the middle.
Serve with Chocolate Syrup!
Serving size:
1
Calories:
172.73
Fat:
6.59
Carbohydrates:
21
Protein:
7.6