Chicken Liver Pate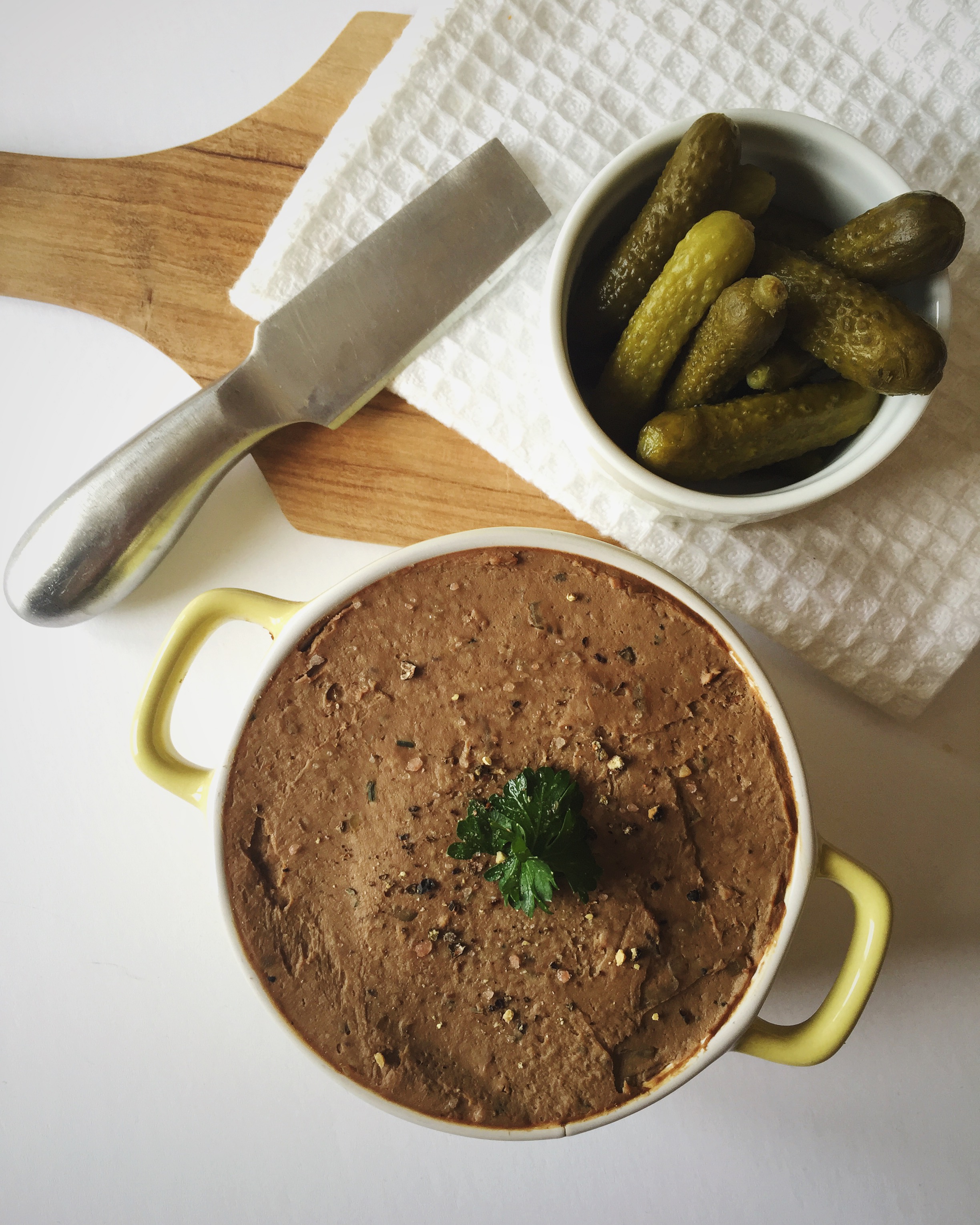 Author:
Your Healthy Hedonista
20 g clarified butter
60 g shallots, minced
4 g garlic
¼ c water
10 oz chicken livers, organic only!
2 tbsp Mirin
1 tsp Herbs de Provence
Sea Salt
Prepare the livers ahead of time by soaking in milk for 2 -3 hours. Quickly trim off any connective tissue, separate any larger lobes into smaller pieces, rinse and pat dry. Now they're ready to use!
Heat the butter in a small non-stick saucepan, and saute the shallots and garlic until fragrant and soft, about 2-3 minutes.
Add the water and livers, reduce the heat to low, cover, and steam for another 3-4 minutes, turning over once. The livers should be rosy pink in the center.
Transfer the livers to a small food prep, add the herbs, salt and Mirin to the saucepan and turn the heat up high. Reduce the liquid by about half. This should only take another 3 minutes or so.
At this point you should have about 2 tablespoons of liquid left. Transfer it and the shallots to the food prep and whiz everything together until creamy, scraping down the sides if necessary. Have a taste and see if it needs a bit more salt or herbs, or even water.
You can store it in the fridge in an air-tight container and it will last for about a week, though in our house we'll go through it in about 3 days!
Serving size:
30 g
Calories:
62
Fat:
3.3
Carbohydrates:
2.3
Protein:
5.5