Magnum Chocolate Cupcakes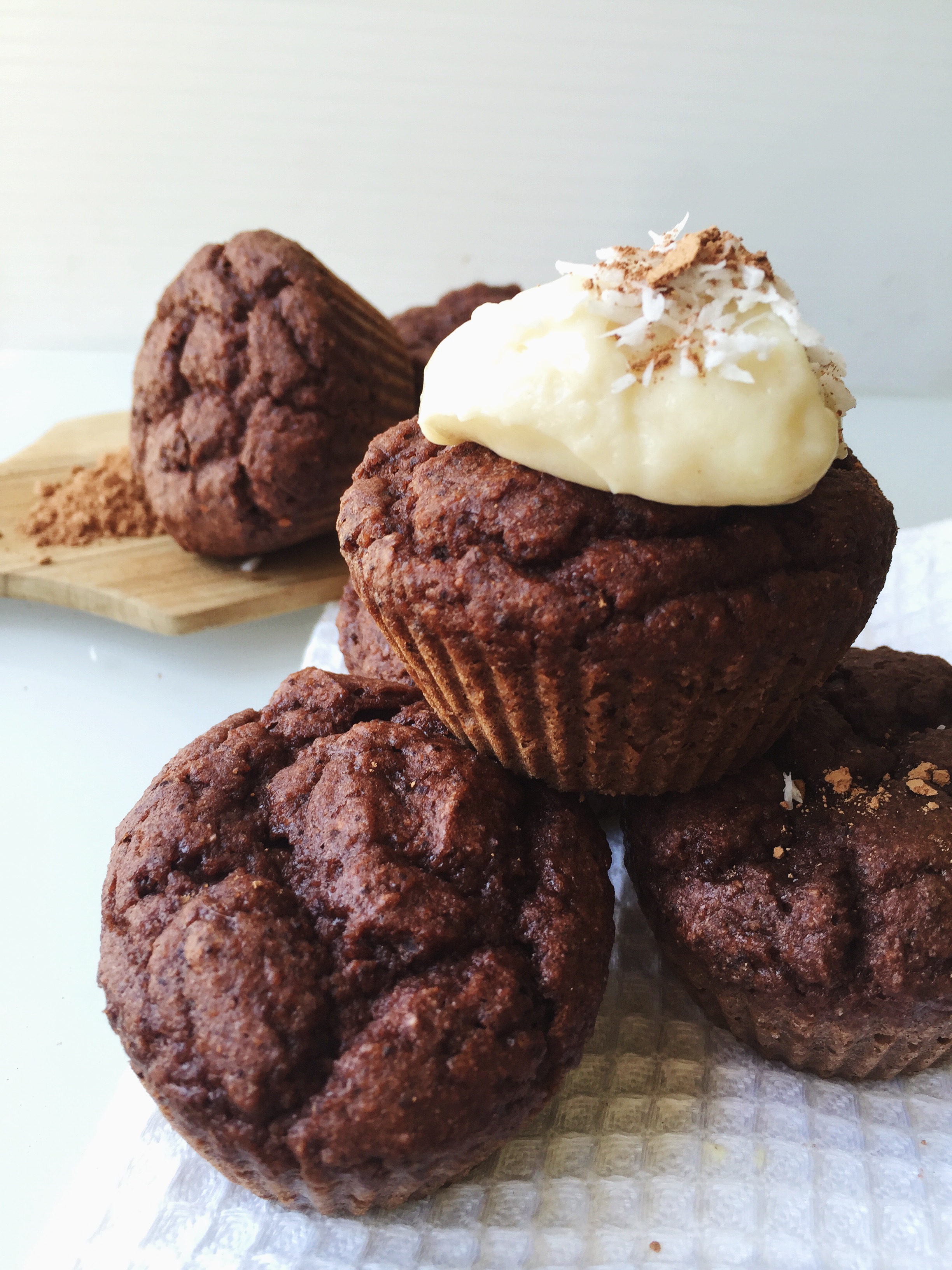 Author:
Your Healthy Hedonista
Dry Ingredients
16 g coconut flour
50 g almond flour
¼ tsp Xantham Gum
pinch sea salt
1 tbsp Krisda (premium powdered Stevia)
4 tbsp Xyla (premium granulated Xylitol)
20 g cocoa powder (natural, organic)
24 g Magnum Chocolate Protein Powder
1 tsp baking powder
Wet Ingredients
1 egg
58 g egg whites
110 mL water
50 g boiled beets
35 g light cream cheese
24 g butter, softened
90 g black beans (drained, rinsed)
3-4 drops of liquid stevia (I prefer Better Stevia)
Preheat the oven to 350 F. Measure out the wet ingredients into the bowl of a Ninja blender (or other small food prep) and blend for 30 seconds.
In a separate bowl measure out the dry ingredients and blend with a fork until even. Pour the wet ingredients into the dry ingredients and blend quickly until thoroughly mixed. Spoon into 8 Silpat muffin molds placed on a wire rack. Transfer the rack to a cookie sheet and set in the oven for 20 minutes or until just set on top, (the cracks should still be a touch wet but the tops should be set). Remember they'll continue cooking from the residual heat once you remove them from the oven and you want them moist and flavorful, not dry.
Let them cool for about 2-3 minutes before removing from the molds. You can eat them immediately or top with Sweet Icing and have them for dessert!
Serving size:
1 cupcake
Calories:
122
Fat:
7.3
Carbohydrates:
7.4
:
2.84
Protein:
7.1
Recipe by
Your Healthy Hedonista
at http://yourhealthyhedonista.com/magnum-chocolate-cupcakes/