Grain-Free pumpkin Pancakes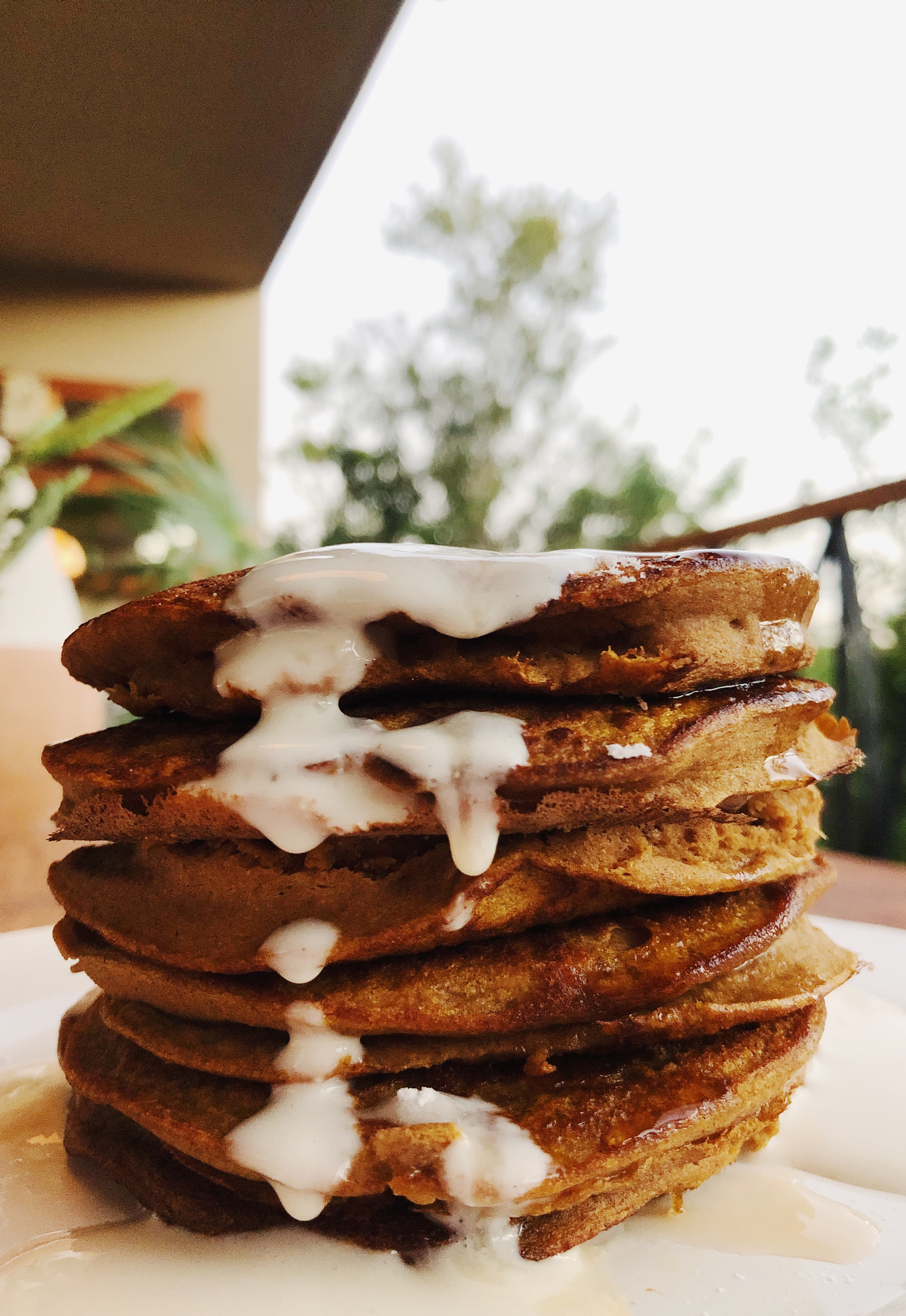 Author:
Your Healthy Hedonista
I
140 g pumpkin purée (unsweetened)
51 g egg whites
1 tsp Apple cider vinegar
120 ml coconut milk
50 g green banana flour
10 g Caramel Explosion
1 tsp baking powder
3 g cinnamon
4 drops stevia
Blend everything in a small food prep briefly, scraping down the sides if necessary. I like to get 2 small non-stick pans warmed up in medium heat to speed up the process. Just a quick spray of coconut oil and then ladle ⅕th of the batter into each pan. Swirl into perfect circles with the back of a large spoon. Cook for about 2 minutes or until the Hotcakes slide easily in the pan. Flip them over and cook for another minute on the other side.
The recipe makes 5 fluffy cakes. I like them served with my Sweet Icing whisked with a teaspoon of milk so it becomes a glaze. Enjoy!!
Serving size:
1
Calories:
45
Fat:
.7
:
.48
Carbohydrates:
6.82
Sugar:
1.03
:
1.57
Protein:
3.72
Recipe by
Your Healthy Hedonista
at http://yourhealthyhedonista.com/grain-free-pumpkin-pancakes/