Charlotte's Crumpets!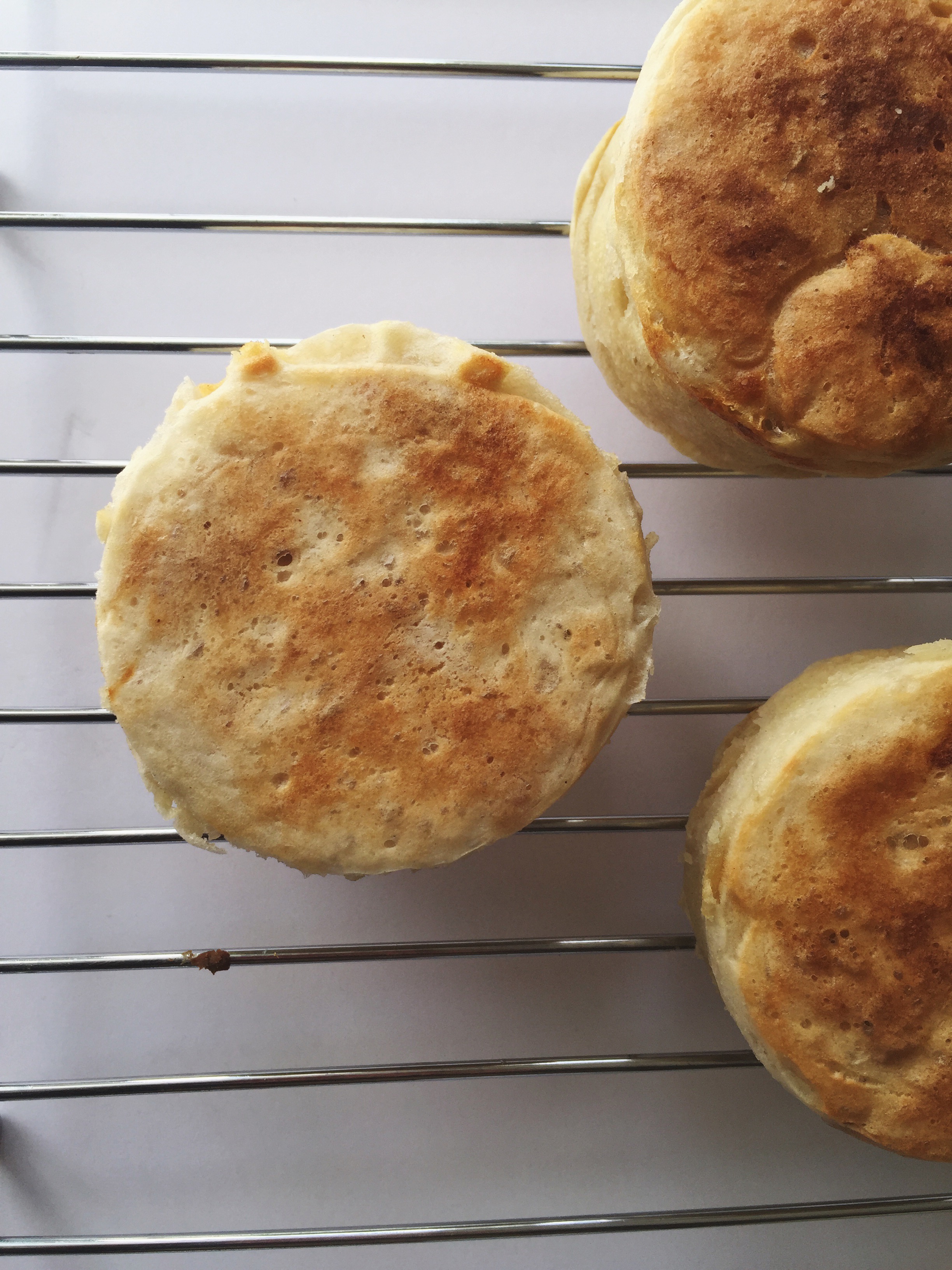 Author:
Your Healthy Hedonista
2 tsp fast rising dry yeast
150 g organic flour
1 tsp maple sugar (any sugar will do)
100 mL lukewarm almond milk (any milk will do)
pinch of sea salt
⅛ tsp baking soda
Stir the flour, yeast, sugar and salt in a large bowl and make a well in the center. Pour in the warm milk and quickly beat the mixture into a sponge, cover with a tea towel and let sit in a warm place to rise for an hour.
When it's risen, quickly beat the dough again and add in the baking soda, stirring vigorously to ensure complete incorporation of the soda. Cover and let rise again for only half an hour.
Heat a non stick pan with a tiny bit of clarified butter. Lightly grease the 4 crumpet rings with butter and then place on the pan.
Using a soup ladle carefully pour the dough into each ring filling them just past half-way. Cook until bubbles start to appear on the surface, (about 8 minutes), and then carefully remove from the rings using oven mitts and a butter knife and cook the other side for a quick 2 minutes.
Cool on wire racks for a couple of minutes before cutting them into two and topping them with a bit of butter and jam, or like we did, with Chicken Liver Pate!
Serving size:
4
Calories:
141
Fat:
0.8
Carbohydrates:
28.5
Protein:
5.1