Chocolate Drops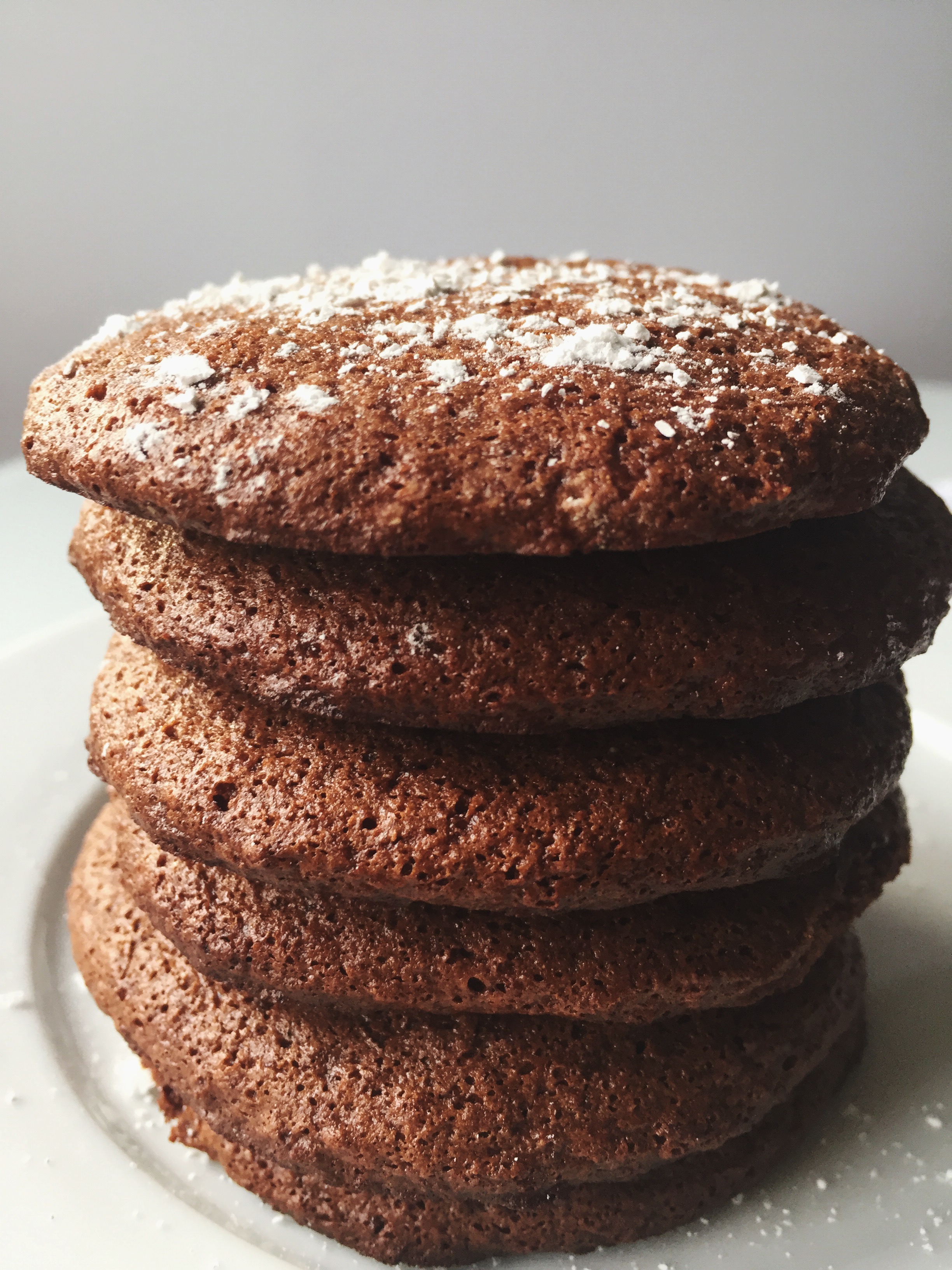 Author:
Your Healthy Hedonista
Dry Ingredients
1 tsp Krisda (Powdered Stevia)
3.5 tsp Xyla (Granulated Xylitol)
27 g Gluten Free Pancake Mix
8 g cocoa powder
9 g Quattro
.5 tsp baking powder
Wet Ingredients
23 g egg whites
14 g melted Krisda Chocolate Chips
14 g honey
Preheat the oven to 350F.
Tare the bowl and blades of a small food prep and measure out the wet ingredients one-by-one by taring back to zero after item is added. Blend for about 30 seconds scraping down the sides if necessary.
Repeat the process with the dry ingredients in a separate bowl, mixing by hand to ensure even blending, and then add the dry ingredients to the wet ingredients and process for another 30 seconds.
The batter will be very wet and 'gooey'. Fear not. Simply drop by tablespoon-fulls onto a non-stick cookie sheet for about 6-8 minutes or until still soft and perfectly round.
Cool on a rack and then sprinkle with powdered sugar before serving!
Serving size:
1
Calories:
50.9
Fat:
1.1
Carbohydrates:
8.2
Protein:
2