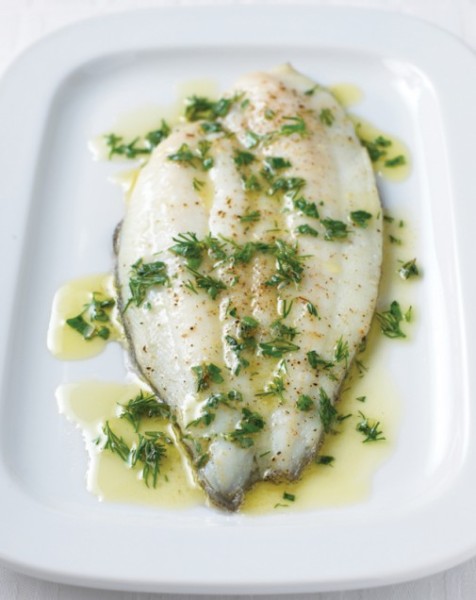 This has been a HUGE hit in our house since I started my competition prep, (I'm DIETING AGAIN, in short!!)…
I DO NOT EAT FARMED FISH, and I have to budget just like everybody else, so a great option is to pilfer the frozen wild fish section of any common grocers and you can usually come up with some pretty smart deals on wild sole, halibut and cod, to name a few usual suspects…
I simply preheated the oven to 350 F, lined an old cookie sheet with tin-foil, and lay down the micro-thin filets, dusted with salt and pepper and a favorite stand-by, Old Bay seasoning, a sprinkle of organic rice vinegar and VOILA! In 8 minutes the fishies were cooked to perfection!!
100 g of raw sole gives you a whopping 19 g Protein, and a measly 1 g of Fat, (sooooo NOT counting it!)…
The ragout, on the other hand, took a teensy bit more time…because I'm making the recipe for you AWESOME FOLKS, I actually MEASURED EVERYTHING with my kick-ass Salter scale.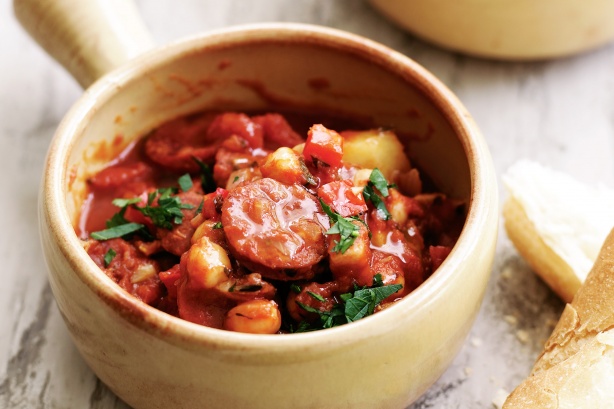 This recipe made 1 cup of ragout, and I portioned it out in 1/4 cup servings for a total of 3 g of Protein, 3 g of Carbs and 3 grams of Fat each!
What You'll Need…
100 g of small vine tomatoes halved
50 g of mushrooms sliced
25 g of black olives, sliced
1 tsp of olive oil
2 tsp of aged balsamic vinegar
salt and pepper
1/4 tsp of smoked spanish paprika (be careful, this stuff is HOT)
1 tsp of minced shallot
25 g cooked chick peas
1/2 tsp of smashed, minced garlic, (reserve this for AFTER the cooking is done)
50 g cooked chorizo, drained of excess fat
Preheat the toaster oven to 350 F, (or you can fit it in the oven you will be putting the fish into, 12 minutes before you put them in). Line a cookie sheet with tin foil, (I used the one for the toaster oven), toss everything but the garlic by hand and chorizo, and roast for 20 minutes, giving it a good stir or two at the mid-point. I add the garlic in when I took it out of the oven, and let the residual heat cook it down. Yes, I loooove garlic!