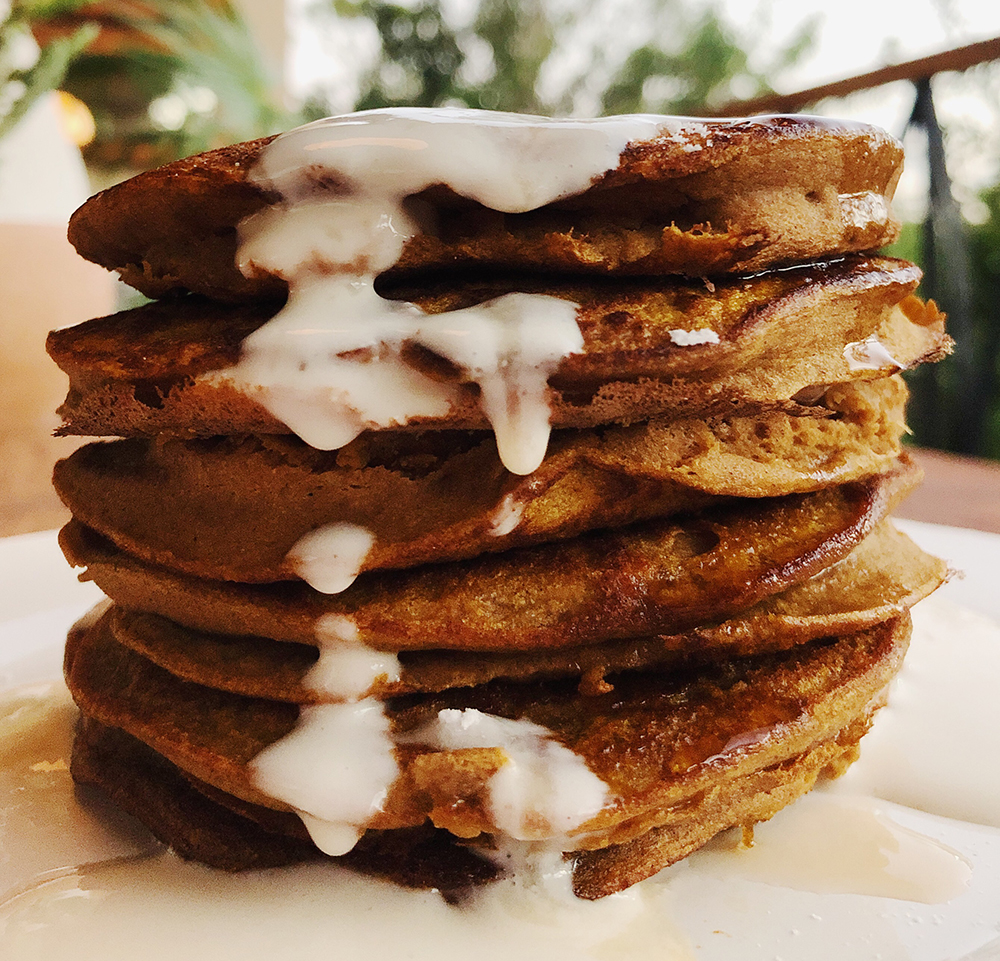 These are absolutely AMAZING and a happy accident of my recent experience with arthritis-like symptoms that left me grasping for dietary solutions. After reading several opposing views on anti-inflammatory protocols, I opted for a juice-cleanse followed by an elimination diet and the results were really fantastic, (for those of you interested in the salty details of that, I'll be posting a blog a little later).
So, during my foray into grain-free living, I discovered two incredible "flours": green banana flour, very high in resistant starch, and cassava flour. Both are wonderful alternatives to grain-based flours. Banana flour is quite fine and a little darker in color. The taste is quite mild, and it blends really well without imparting any kind of chalky texture. Yummy! Even my 200-lbs bodybuilding husband loves cooking with it. The cassava flour is a little heavier I find, and I prefer to use it in yeast-leavened breads and tortillas. It also has a very mild flavour and is very easy to work with.
Grain-Free pumpkin Pancakes
Author:
Your Healthy Hedonista
Ingredients
I
140 g pumpkin purée (unsweetened)
51 g egg whites
1 tsp Apple cider vinegar
120 ml coconut milk
50 g green banana flour
10 g Caramel Explosion
1 tsp baking powder
3 g cinnamon
4 drops stevia
Instructions
Blend everything in a small food prep briefly, scraping down the sides if necessary. I like to get 2 small non-stick pans warmed up in medium heat to speed up the process. Just a quick spray of coconut oil and then ladle ⅕th of the batter into each pan. Swirl into perfect circles with the back of a large spoon. Cook for about 2 minutes or until the Hotcakes slide easily in the pan. Flip them over and cook for another minute on the other side.
The recipe makes 5 fluffy cakes. I like them served with my Sweet Icing whisked with a teaspoon of milk so it becomes a glaze. Enjoy!!
Nutrition Information
Serving size:
1
Calories:
45
Fat:
.7
:
.48
Carbohydrates:
6.82
Sugar:
1.03
:
1.57
Protein:
3.72