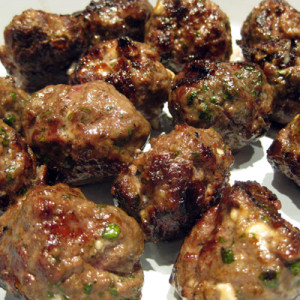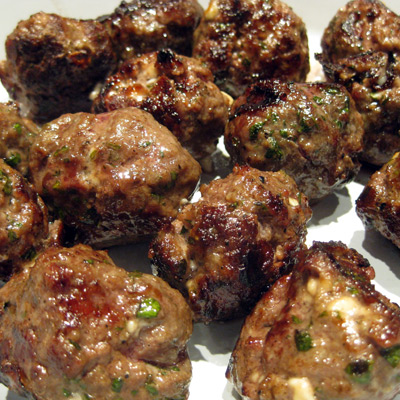 Dieting days are here once again which means I'm making a whole lotta meatballs! Here's a no brainer recipe that I've been whipping up in the mornings in my handy-dandy Bamboo Steamer!
What You'll Need…
2 tbsp egg white
heavy pinch of sea salt
25 gram celery, small dice
25 g vidalia onion, small dice
100 g shredded carrot
30 g Tomato Paste
1 small clove of garlic smashed
bunch of basil leaves minced
A few heavy dashes of Worcestershire Sauce
750 g 90% lean ground lamb
Whisk everything but the lamb together in a large bowl, and then add in the lamb, mixing by hand until it's well blended. To cook simply set your bamboo steamer over a large pot of boiling water or even better a WOK, make sure to line it with parchment paper or lettuce leaves, and then add in your perfectly formed meatballs, making sure there is some space between each. I use my SALTER scale to measure out 1 oz portions for easy meal planning later on. 🙂 They only take a few minutes to cook, and you REALLY DON'T WANT TO OVERCOOK them as they'll go from tender/juicy to dry/hard in the blink of an eye. I like to take mine out when they're still a bit soft to the touch. They'll continue cooking in their containers. Enjoy!!