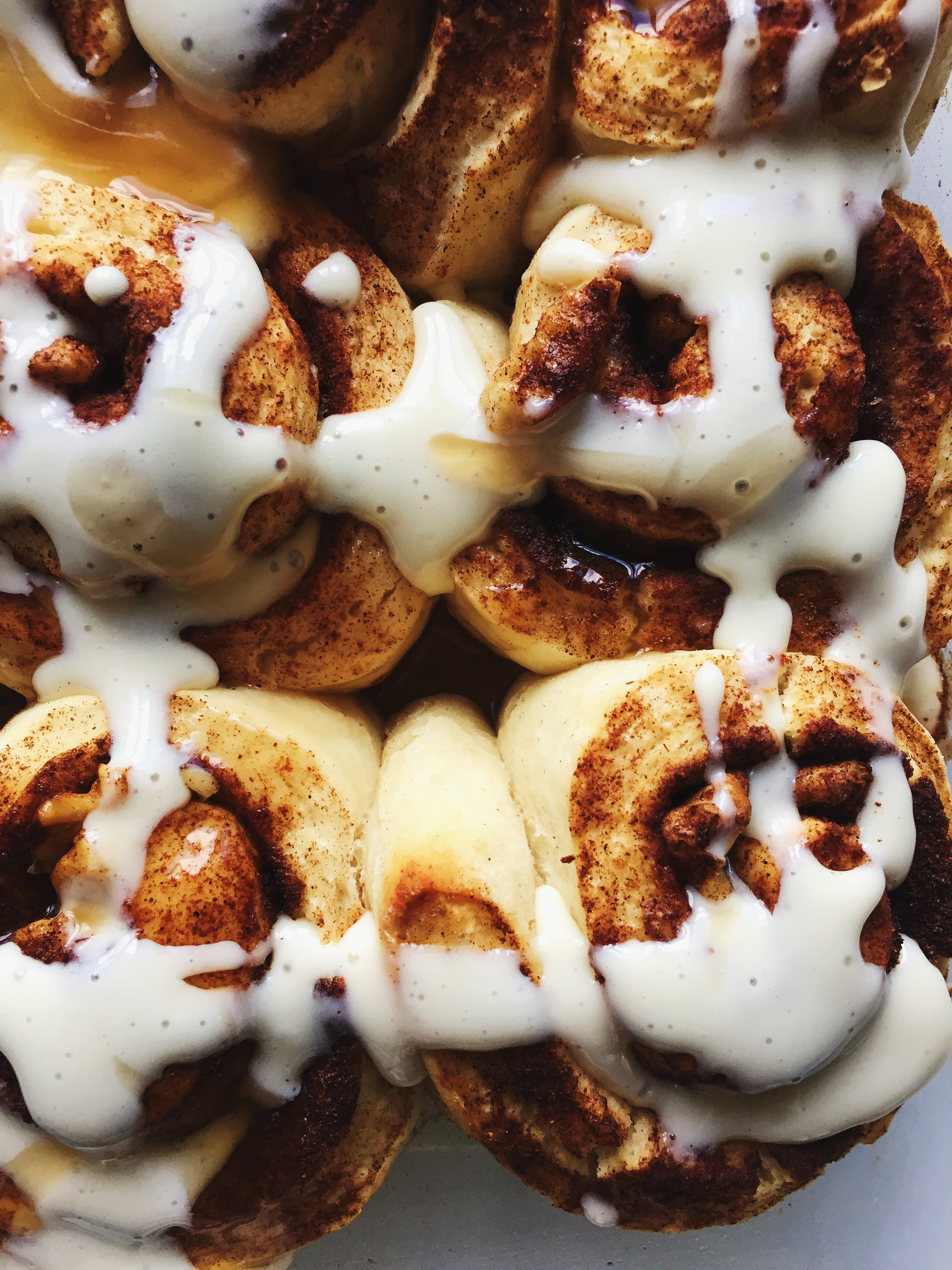 Who doesn't want to roll up their sleeves on a crisp fall Sunday and whip up a batch of these über-simple, delicious Cinnamon Rolls, guaranteed to make the whole family happy?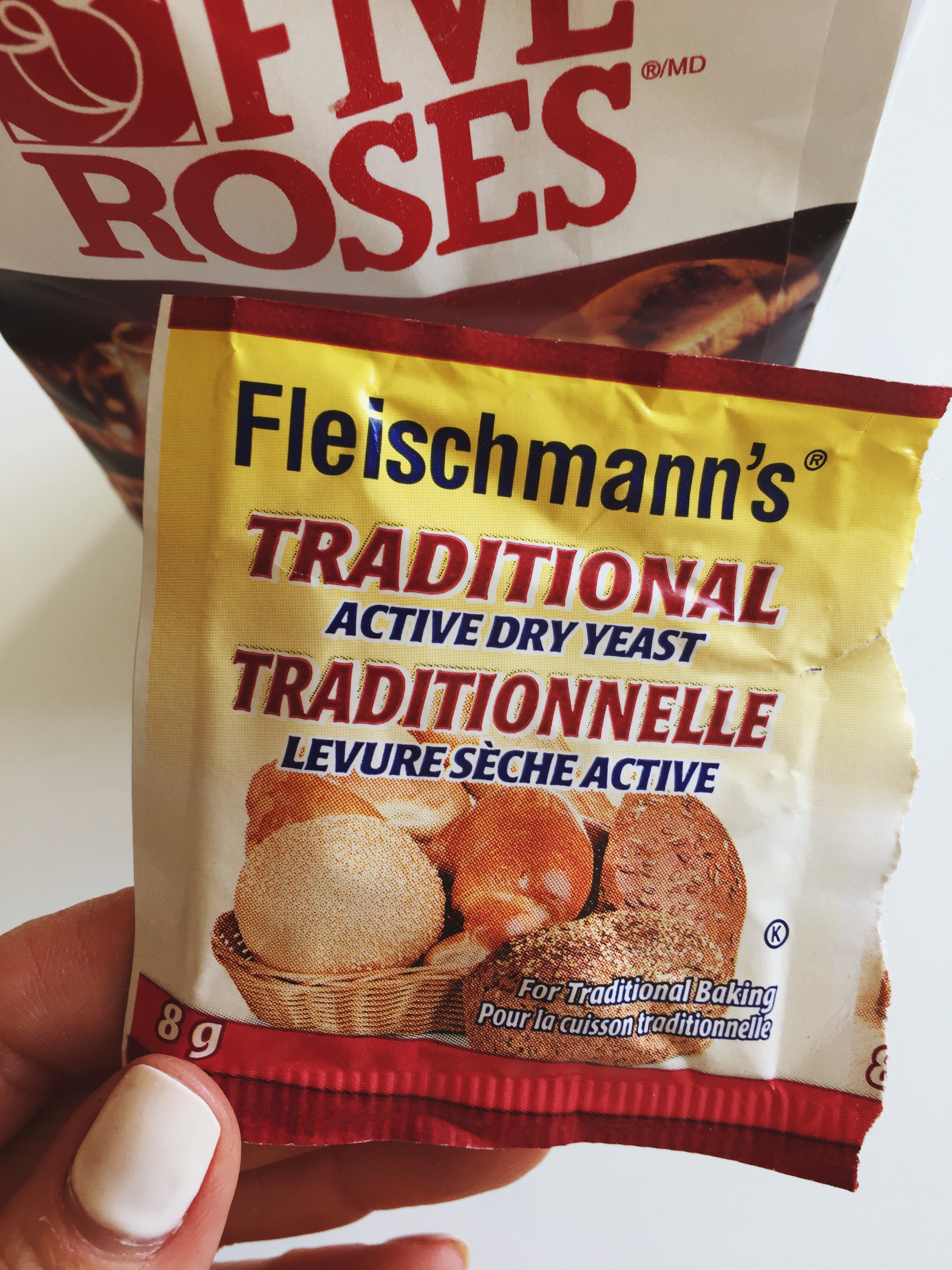 I came up with this recipe after trying a Cinnabon Roll at the Las Vegas airport on the way back from the Olympia last weekend.  I made the lucky 'mistake' of looking up the  nutritional information online right before chomping down on my first bite,  and was shocked to find that a classic roll had a whopping 127 g Carbs, 36 g Fats, and 13 g Protein in it.  Needless to say I only  had a few bites and it was way too sweet anyway for my liking. I decided then and there to come up with my own version, and so yesterday I got out the yeast and white flour and went to work.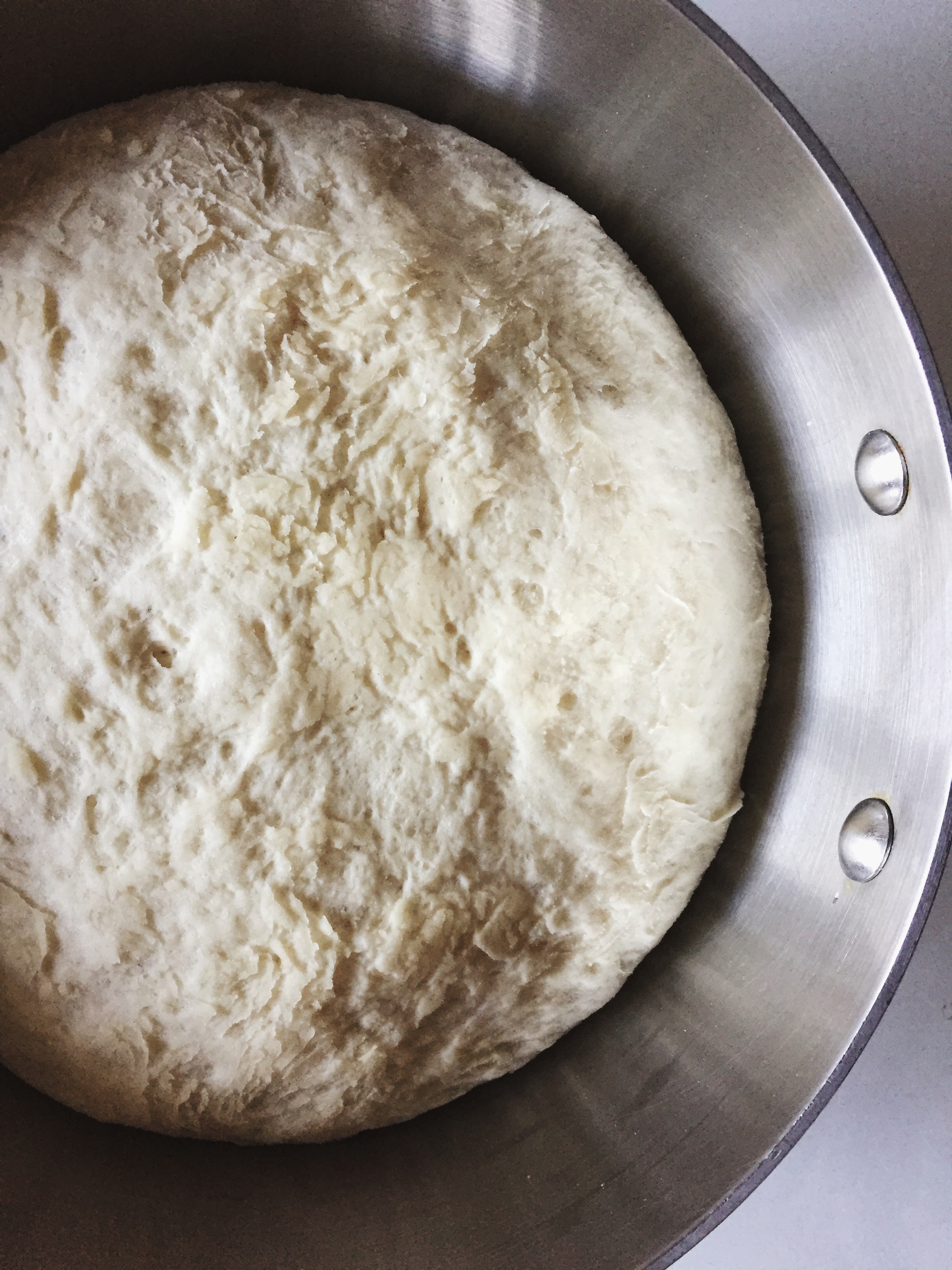 When I was a little girl my amazing grandma taught me how to make bread.  There really isn't much to it, so please don't hesitate to try your own hand out!  The biggest key is to make sure that the yeast is fresh, that you don't over mix the dough (I only knead my dough for about 5 minutes tops), and that you allow it to rise in a draft-free, cozy spot in the kitchen.  I personally pop my dough into a slightly warmed oven and it rises perfectly every time.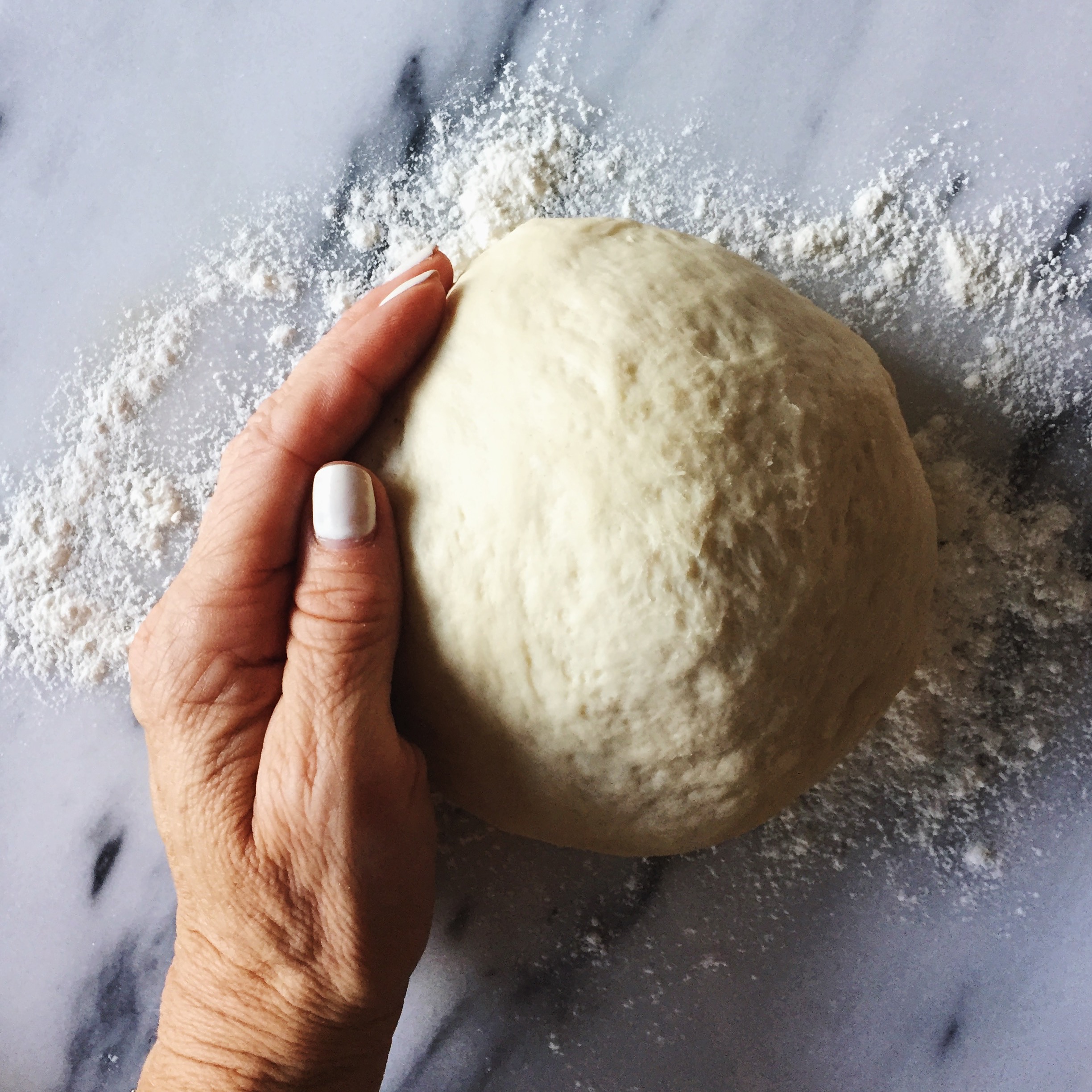 The key is that you don't want to over-mix when kneading as this will make the dough continually sticky, forcing you to keep adding more flour, making the dough heavy and dense and it won't rise properly.  For a light, tender crumb, it's better to knead for only 1-5 minutes, just long enough to incorporate the flour and form a loose dough.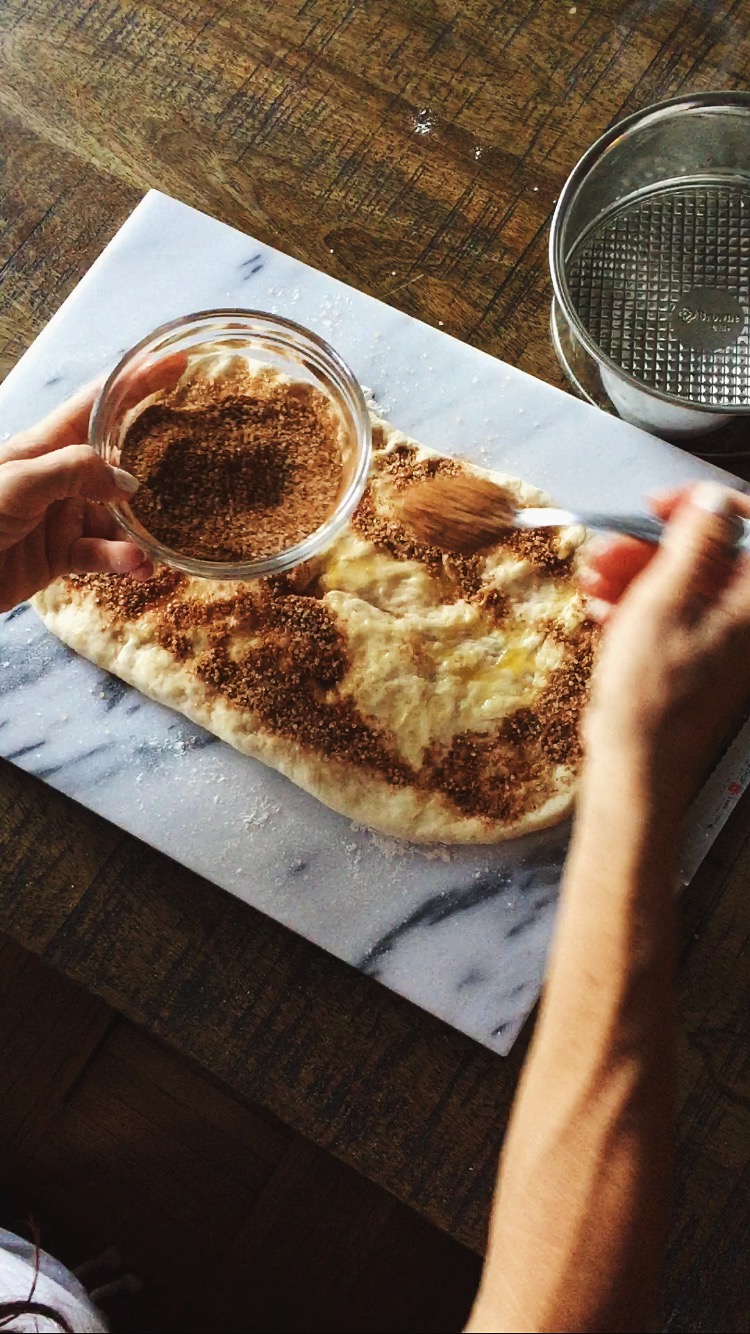 For this recipe you'll only need 10 ingredients: milk, butter, yeast, honey, stevia, salt, flour, Women's Best Vanilla Protein Powder, cinnamon, and Xyla.  The actual time spent working on these babies is about 15 minutes.  Most of the prep time is just letting the dough rise, and then letting them bake.  I topped mine with my sweet icing thinned with a bit of milk and a touch more icing sugar.  The two together is an insane combination and helps jack up the protein so that overall this becomes a pretty balanced pre- or post-workout meal, or even breakfast treat!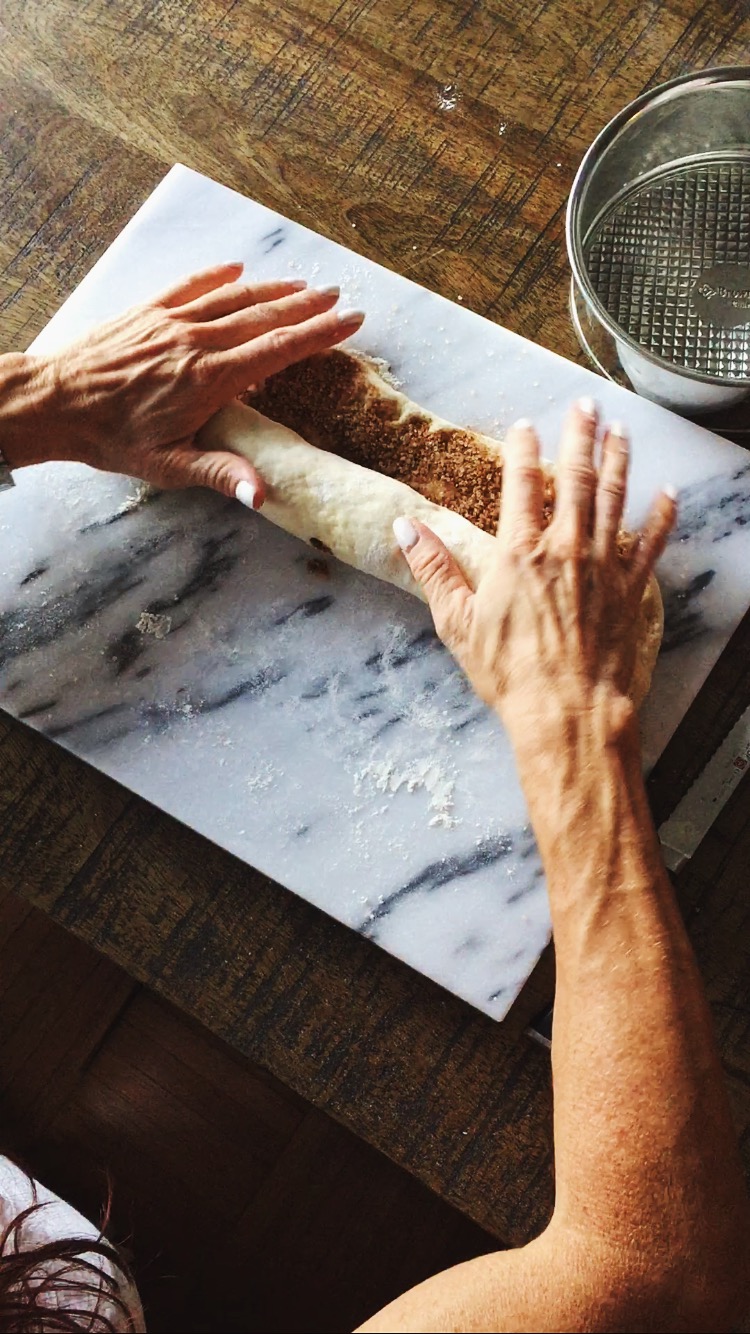 Adding the icing is completely optional, but I think it adds so much richness and a solid kick of high quality protein…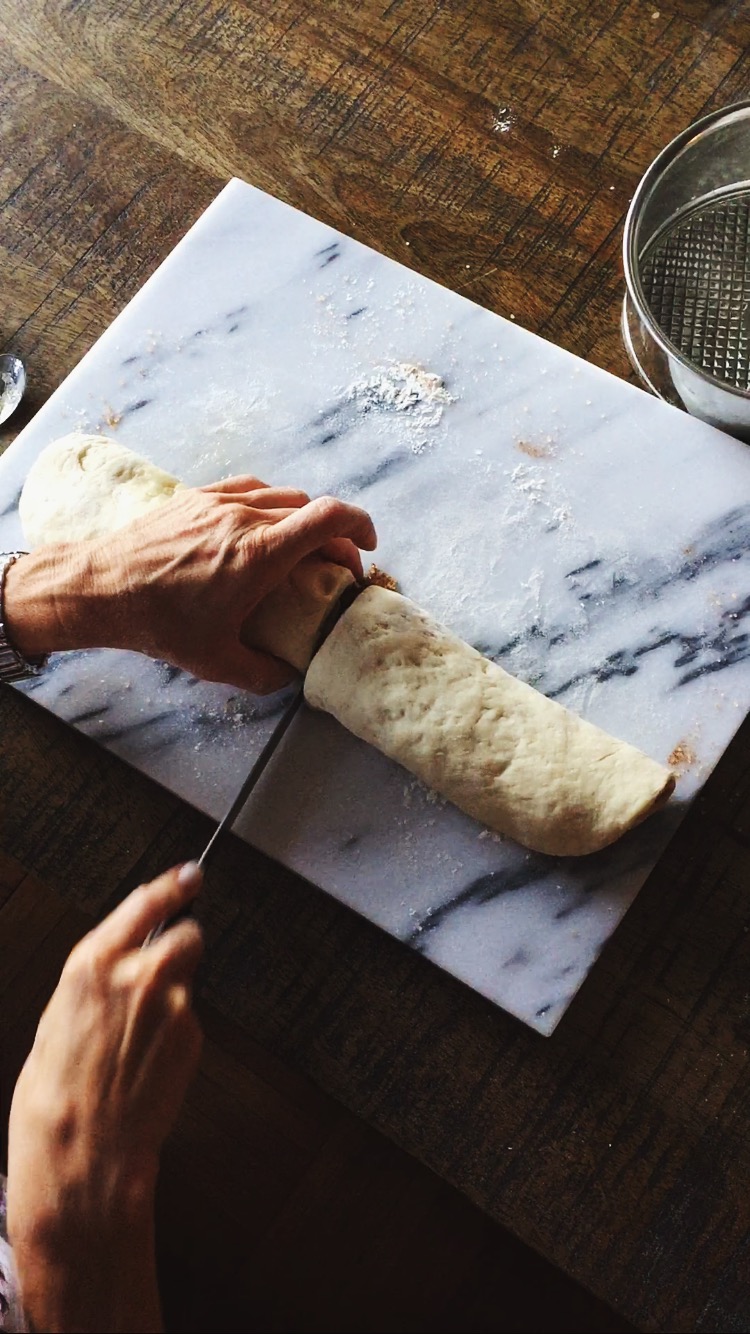 Simple Cinnamon Rolls
A simple recipe for the traditional cinnamon roll that has more protein and less fat, and less sugar.
Ingredients
250 mL skim milk
20 g organic butter
1 tsp sea salt
2 tsp instant yeast
16 g raw honey
5-6 drops liquid stevia
20 g Women's Best Vanilla Protein
310+ g Flour


For the Filling:


2 Tbsp Xyla
5 g Cinnamon
20 g melted organic butter


For the Icing:


40 g light cream cheese
40 g 1% cottage cheese
4-5 drops liquid stevia
24 g organic icing sugar
30 g Women's Best Vanilla Protein
15 mL skim milk
Instructions
In a large saucepan heat the milk and the butter until the butter is melted. Remove from the heat, and let cool to lukewarm, (about 3-5 minutes) before sprinkling in the yeast. Let it stand for another 10 minutes just to make sure the yeast activates, and then add the salt, honey and stevia.
Next add the Protein Powder and about 100 g of the flour, mixing quickly with a spoon until a wet sponge forms. After that continue to add the flour about 50 g at a time, mixing as you go. When the dough gets to thick to use a spoon, use your hands and start kneading the dough as you add the rest of the flour. This last part should only take about a minute, until you can form a soft ball. Note: I prefer to do all the kneading in the saucepan, making sure to scrape down the sides with my hands so nothing goes to waste.
Once you've formed a ball, rub your hands with some butter or coconut oil and pat the top of the dough to prevent a crust from forming as it rises. Cover with plastic wrap and a tea towel and tuck it into a warm corner like a pre-warmed oven to for an hour or until it has doubled in size.
When the dough has finished rising, punch it down and knead it a few times, and then roll it into a rectangular shape on a lightly floured surface. Using the back of spoon, a pastry brush or your fingers spread the melted butter equally over the dough. Then sprinkle the Xyla-Cinnamon mixture evenly over the butter.
Next roll the dough into a long 'log', and cut into 10 pieces with a serrated knife. I simply cut the log in half, then cut each half into half again, and each piece in half.
Transfer the rolls cut-side up into a lightly buttered spring-form cake-pan, spread the last bit of butter on top and sprinkle with any remaining cinnamon-Xyla mixture. Cover and let rise again while you heat up the over to 350 F.
Cook them for about 25 minutes or until gold brown. Meanwhile, prepare the icing by placing all the ingredients in the bowl of a Ninja blender and mixing for about 30 seconds until you have an icing the consistency of chocolate sauce. Once the rolls have finished cooking, let them sit for 10 minutes before drizziling with the Icing. You can also add toasted walnuts on top and raisins if you have the macros for it!
Enjoy xo
Nutrition Information
Serving size:
1
Calories:
210
Fat:
3.28
Carbohydrates:
27.22
Protein:
5.89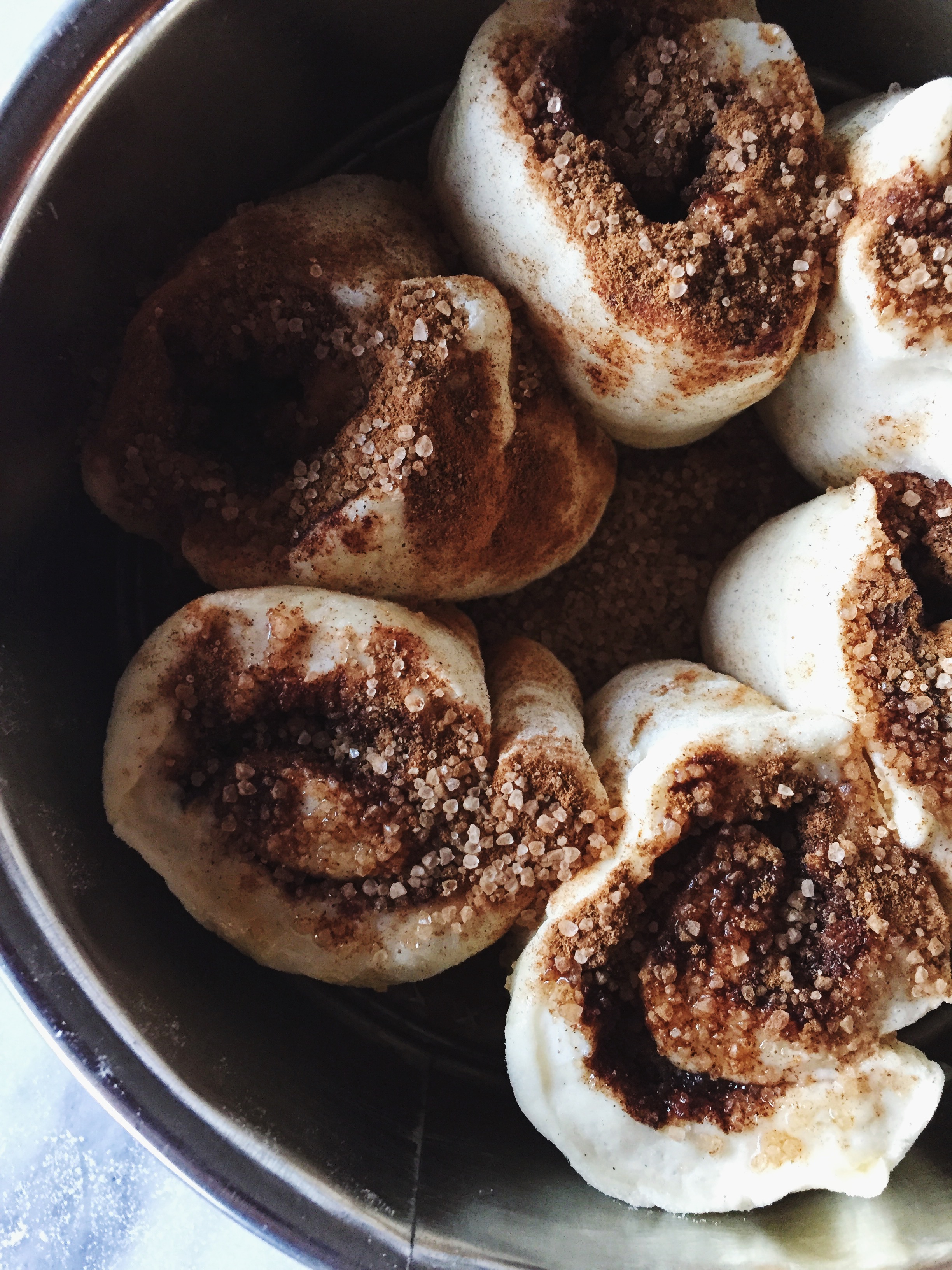 Again, these are super easy to make, are a great family pleaser for a weekend brunch, and the macros are incredible, PLUS, the 'sugar' in them is non-insulinogenic, meaning it will NOT spike insulin, so overall the glycemic load is pretty darned good.  Only the flour is going to come into play.
Let me know how it goes!