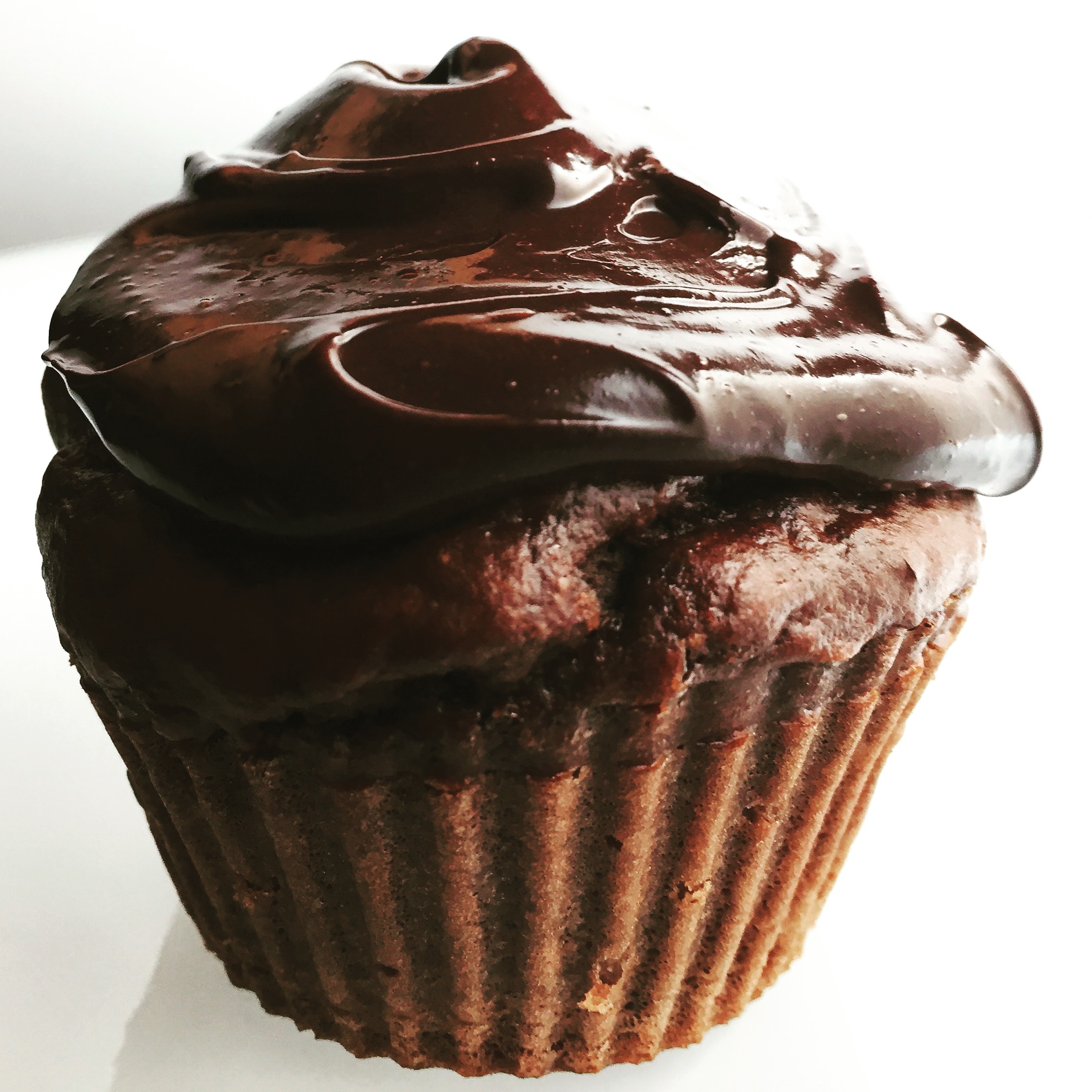 You can never go wrong with chocolate, in my opinion, and when you add in just a hint of delicious peanut butter, and real chocolate chips, it's beginning to sound like Christmas.  These are lower glycemic cupcakes with an extra dose of Quattro protein and fiber, but I kid you not, you would never, ever guess it!
Serve these babies up to even the most discerning of guests, like grandma or your teenage son, and laugh all the way to the kitchen.  Please make sure to use Camino Dutch Processed Cocoa Powder.  I made the switch by happy accident recently when my local grocers ran out of the usual raw organic cocoa powder I had been using.  I noticed the Camino was much darker, the cupcakes ballooned up nicely, and the taste was 100% more rich, more chocolatey, more everything….seriously!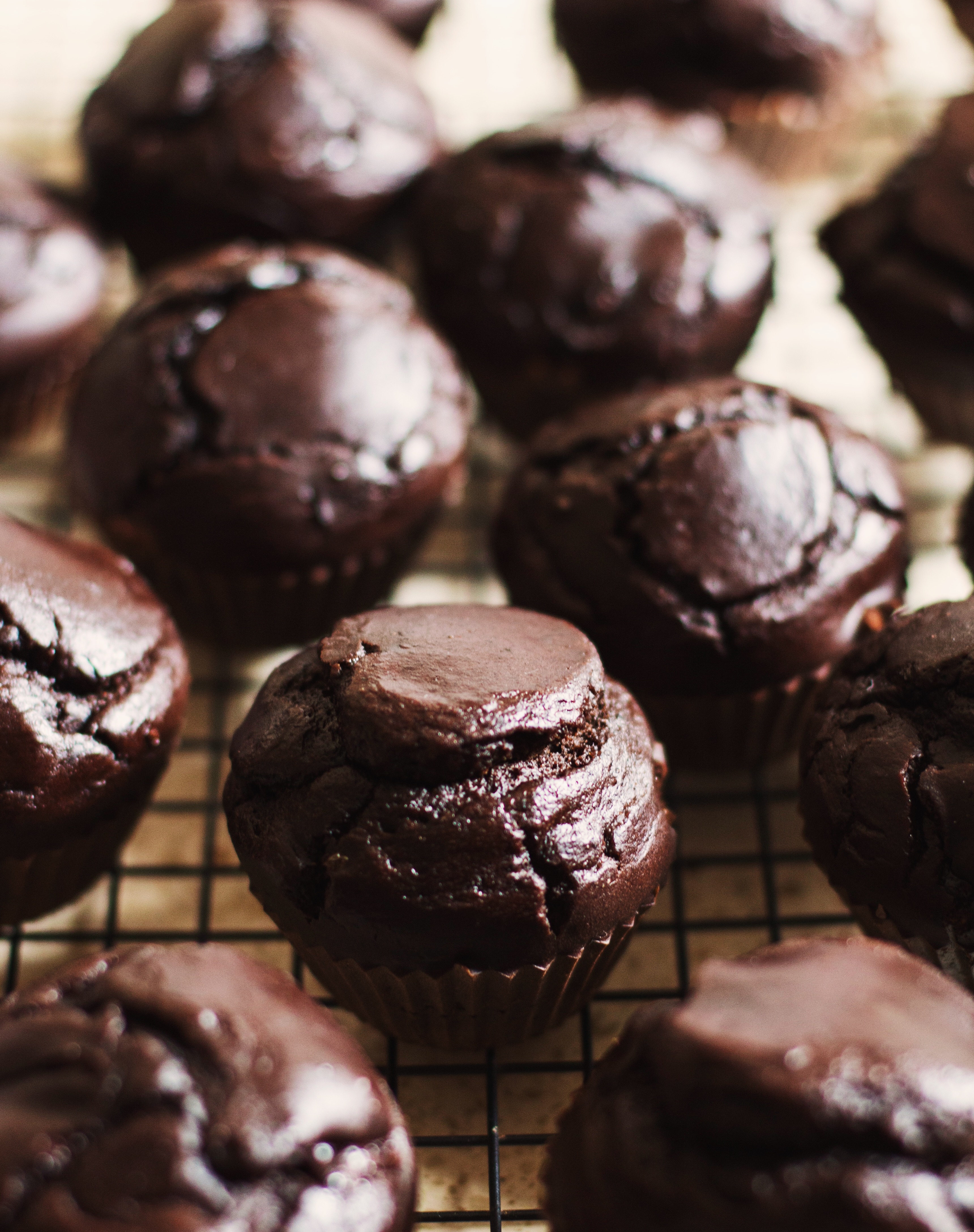 Decadent Fudge Cupcakes
Simply the best chocolate cupcake recipe I've come up with so far, and it low glycemic, high on protein and fiber.
Author:
Your Healthy Hedonista
Ingredients
Wet Ingredients
1 Tbsp Walden's Pancake Syrup
28 g peanut butter
100 g black beans, drained and rinsed
110 g egg whites
45 mL water
50 g light cream cheese
7 drops of liquid stevia
Dry Ingredients
40 g Gluten Free Pancake Mix (or regular will do!)
20 g unsweetened cocoa powder
12 g PB2 (powdered peanut butter)
2 Tbsp Xyla (granulated xylitol)
18 g Quattro Chocolate-Peanut Butter Protein Powder
1 tsp baking powder
56 g Camino dark chocolate chips
Instructions
Preheat the oven to 350 F, and lightly grease 7 silpat muffin molds.
In your Ninja mini food processor measure out the wet ingredients first. Simply put your processor bowl on your digital scale and keep taring to zero after each ingredients is weighed in. I prefer to do the wet ingredients first to ensure even blending.
Add your dry ingredients except for the chips, by the same method. This recipe will exactly fill the bowl but allow you to put the lid on nicely. Blend for under a minute, scraping down the sides. Remove the blades, fold in the chocolate chips, and then divide evenly into the muffin molds.
Bake for about 16-18 minutes or until puffed up but not overcooked!
Let cool for a few minutes before eating.
Notes
Because a third of the carbs come from beans and xylitol, these are a very moderate glycemic treat packed with fiber from the cocoa powder and beans.
Nutrition Information
Serving size:
1
Calories:
159
Fat:
6.1
Carbohydrates:
17.2
Protein:
9.4